Keynote Speakers: Collaborators and Bridge-Builders
The International Mokuhanga Conference 2017 will focus on "Beauty of Mokuhanga: Discipline and Sensibility" as the theme of the conference. It will take place in Hawaii, the land of Aloha, the land of ho'oponopono, an ancient Hawaiian practice of reconciliation and forgiveness. We want all the conference participants to be inspired by the innovative approaches of our keynote speakers to become more mindful what's happening around us. These presenters have established themselves internationally with their art practice and their way of living. We hope this conference will be significant for everyone and provide an opportunity for better international understanding through a study of the traditional Japanese printmaking technique of mokuhanga. Today, we reflect on our position as artists and feel the importance of participating in bridge building more than ever. The study of mokuhanga printmaking offers a way to create better international relationships, cultivating and nurturing harmonious living to promote a better future. We hope that IMC2017 Hawaii will challenge all of us to be better artists and individuals within the global community through sharing an understanding of the rich history and the promising future of this flexible technique.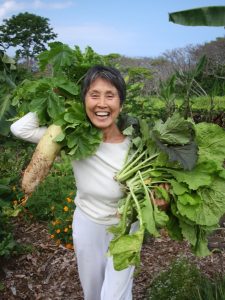 Mayumi Oda, Hawaii, US
Sept. 29, 2017 9:00 -9:30am
Born to a Buddhist family in Japan in 1941, artist Mayumi Oda depicts powerful goddesses in the Buddhist tradition. She graduated in 1966 from Tokyo University of Fine Arts, in fine art and traditional Japanese fabric dyeing, which influences the color and composition of all of her work. Called "the Matisse of Japan" she has exhibited in over 50 one-woman shows internationally and her work is in the permanent collection of several of the world's leading museums. Mayumi has also long been a deeply committed international anti-nuclear and sustainability activist, a founder of Plutonium Free Future, INOCHI international environmental organization and Gingerhill, a farm and retreat center on the Big Island of Hawaii.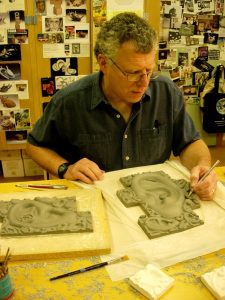 Richard Notkin, Washington, US
Sept. 29, 2017 9:30-10:00am
A studio artist who lives in Vaughn, Washington, Richard Notkin's teapots and ceramic sculptures have are in more than 70 public collections, including the Metropolitan Museum of Art, New York; the Smithsonian Institution, Washington, DC; the Los Angeles County Museum of Art; and the Victoria and Albert Museum, London. His awards include three visual arts fellowships from the National Endowment for the Arts, and grants from the John Simon Guggenheim Memorial Foundation and the Louis Comfort Tiffany Foundation. In 2008, Notkin was elected a Fellow of the American Craft Council, and awarded a Hoi Fellowship by the United States Artists Foundation.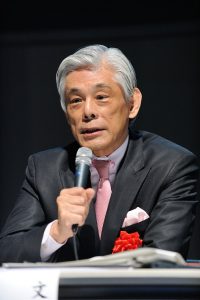 Seiichi Kondo, Japan
Sept. 30, 2017 9:00 – 10:00am
Former Ambassador Seiichi Kondo is Director of the Kondo Institute for Culture & Diplomacy.
He is the former Ambassador, Special Envoy for UN Affairs. He also served as Commissioner of the Agency for Cultural Affairs from 2010 to 2013. He was previously Ambassador Extraordinary and Plenipotentiary to Denmark, and Ambassador Extraordinary and Plenipotentiary to the United Nations Educational, Scientific, and Cultural Organization (UNESCO).
Graduated from the University of Tokyo in 1971, he joined the Foreign Service (Ministry of Foreign Affairs) in 1972.
He has published many books in Japanese and English, including Sekaini Tsutaeru Nihon no Kokoro, Seisadaigaku Shuppankai, 2016; Fujisan Sekai Isan Eno Michi, Mainichi Shinbun, 2014; The Owl of Minerva and the Future of Japan (Mineruva no Fukuro to Asu no Nihon), Kamakura Shunjusha, 2012 & 13; Wielding Soft Power: The Key Stages of Transmission and Reception in Yasushi Watanabe and David L. McConnell eds., Soft Power Superpowers: Cultural and National Assets of Japan and the United States, New York: M. E. Sharpe, 2008; Chapter 11, pp. 191-206, World Trade Organization, Negotiations under the Impact of Globalization: The Opportunity and Challenges of Multilateralism in the Twenty-first Century; The World Trade Organization: Governance, Dispute Settlement & Developing Countries, Juris Publishing, Inc. 2008.